The
North Carolina Division of Air Quality
issues forecasts for fine particulate matter year-round and ozone from March through October. Forecasts and discussions are updated each afternoon for the next three days, and are sometimes updated in the morning to reflect the latest ambient conditions.
This forecast was issued on Friday, April 21, 2023 at 4:39 pm.
This is an old forecast that is no longer valid.
Today's Air Quality Conditions
An active wildfire in the Croatan National Forest in southwest Craven county is currently producing a large plume of heavy smoke overspreading eastern North Carolina. Hazardous air quality (Code Purple) is possible now near and immediately downwind of the fire. Unhealthy air quality (Code Orange or Red) is developing further downwind over eastern North Carolina. Current observed ozone levels are rising into the upper Code Yellow range statewide. Lower fine particulate readings in the Code Yellow range are otherwise being observed over central and western North Carolina.
General Forecast Discussion
An active wildfire in the Croatan National Forest in southwest Craven county is currently producing a large plume of heavy smoke across that area, also affecting Jones county. This plume will continue through tonight with overnight inversions possibly enhancing ground-level fine particulate readings, before daytime mixing and increasing southerly winds tomorrow ahead of an oncoming cold front moves smoke to the north. Air quality in the Code Purple range may be possible near and immediately downwind of the fire in Jones and Craven counties, with Code Red conditions further north over Pitt, Beaufort and Pamlico counties. Code Orange conditions will be possible over a broad swath of eastern North Carolina, including Carteret and Onslow counties (the main concern for these two counties is for tonight during inversion conditions; air quality should improve in these two counties tomorrow as onshore winds pick up after sunrise). A passing cold front late tomorrow should act to push this smoke to the east. Ozone readings in the Code Green range are currently expected statewide though this will be watched closely as well.
Outlook
Sunday into Monday, high pressure will build in from the west and continue to advect a cool, dry and clean air mass into the region. We will be monitoring conditions in and around the Great Lake fire closely; otherwise, current expectations are for air quality levels to hold in the Code Green range for the rest of the state.
Extended Air Quality Outlook
The forecast Air Quality Index value for each pollutant represents the highest value expected within each county, so some areas and monitors may see lower values. We use the best information and techniques available to ensure the quality and accuracy of the forecasts we provide to the public. Note that ranges do
not
include the nine-county Triad region, which is covered by the
Forsyth County Office of Environmental Assistance and Protection
.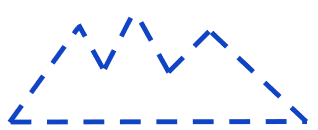 North Ridges
South Ridges
(Elevation > 4,000 feet)