Looking for more information about air quality? Check out the resources listed below for background information on measuring, forecasting, and improving air quality across North Carolina.
---
Air Quality Index
Air quality forecasts are often reported using the Air Quality Index, or AQI, which tells you how clean or polluted your air is, and what associated health effects might be a concern for you. Please visit EPA's Air Quality Index page to learn more.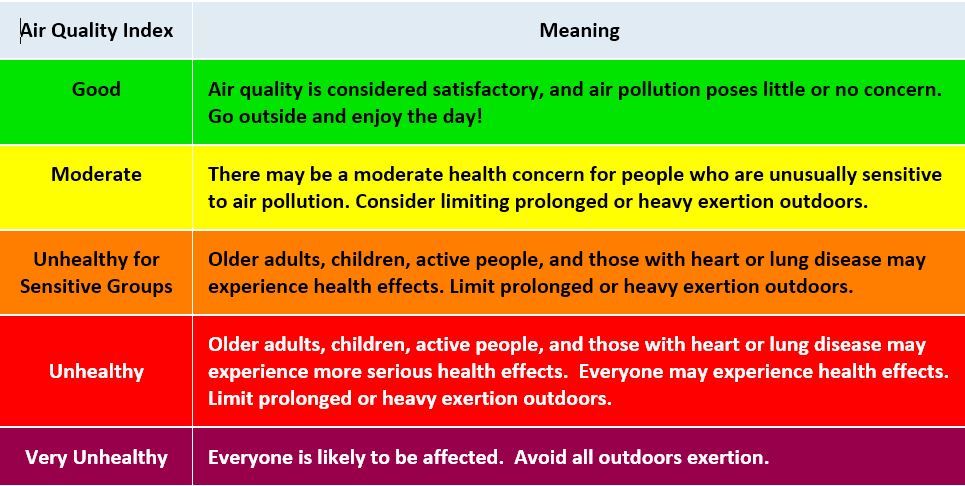 ---
About Air Quality Forecasts
Read more about the factors involved in building the daily forecasts from a series of posts on the State Climate Office blog written by our team of meteorologists.
From August 2014:
An Introduction to Air Quality Forecasting
Air Quality Forecasting: A Case Study
From October 2018:
Improving Air Quality Comes with a Forecasting Twist
Beyond a Number: Making and Verifying an Air Quality Forecast
Clearing the Air: A Discussion with Air Quality Forecasters
---
Consumer Air Sensors
Have questions about air sensors? See our FAQ here.