The
North Carolina Division of Air Quality
issues forecasts for fine particulate matter year-round and ozone from March through October. Forecasts and discussions are updated each afternoon for the next three days, and are sometimes updated in the morning to reflect the latest ambient conditions.
This forecast was issued on Tuesday, June 6, 2023 at 2:45 pm.
This is an old forecast that is no longer valid.
Today's Air Quality Conditions
Ozone readings are in the Code Green range thus far this afternoon with localized Code Yellow along the Ridge Tops. Fine particulate readings are building into the lower Code Yellow range over the western Piedmont including Charlotte, with Code Green conditions observed elsewhere.
General Forecast Discussion
A frontal boundary will move southward through most of the state tomorrow along the eastern periphery of a broad upper-level ridge and western periphery of a stationary low over the Canadian Maritimes; areas of smoke from Canadian wildfires will build southward on the heels of this front, allowing for fine particulates to build well into the Code Yellow range statewide tomorrow. Smoke also can act as an enhancer of ground-level ozone formation; the presence of smoke in addition to any transport of ozone or related precursors from the northwest as well as localized convergence effects from this frontal boundary -- which is expected to stall over the central Carolinas during the midday/afternoon hours tomorrow -- are expected to allow for ground-level ozone to build into the Code Orange range in and downwind of Charlotte, and a Code Orange Air Quality Action Day has been issued for Mecklenburg, Cabarrus and Union Counties accordingly. Code Orange ozone conditions may also be observed along the ridge tops tomorrow into tomorrow night, and a Code Orange Air Quality Action Day has been issued for this area as well. Code Yellow conditions are expected elsewhere around the state, but given the dynamic and volatile nature of the air quality regime tomorrow the forecast will be monitored closely for any updates.
Outlook
Smoky conditions will continue to build into the state Wednesday with broader Code Orange concerns for fine particulates remaining in place, mainly over the northern half of the state with Code Yellow air quality elsewhere. Another frontal boundary will move through the state later Wednesday evening with isolated showers and thunderstorms possible; this should act to briefly reset the air mass, though continued northerly winds Thursday may act to re-build areas of smoke and attendant elevated ozone & fine particulates into the state. Code Yellow air quality is currently expected statewide Thursday.
Extended Air Quality Outlook
The forecast Air Quality Index value for each pollutant represents the highest value expected within each county, so some areas and monitors may see lower values. We use the best information and techniques available to ensure the quality and accuracy of the forecasts we provide to the public. Note that ranges do
not
include the nine-county Triad region, which is covered by the
Forsyth County Office of Environmental Assistance and Protection
.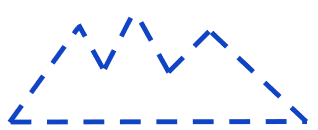 North Ridges
South Ridges
(Elevation > 4,000 feet)